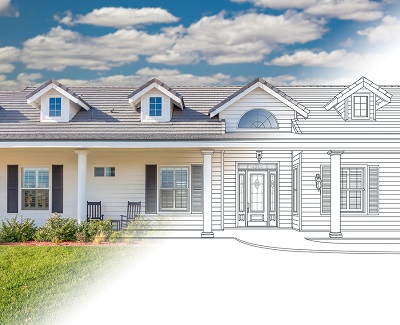 All Covered Contractors offers custom design, construction, remodeling and repair services for residential and commercial properties.
Contractor Services
Attic Ventilation Installation
Bathroom Remodeling
Building Addition
Chimney Repair
Composite Shingle Roofing Installation
Composite Shingle Roofing Repair
Custom Home Design
Design-Build
Exhaust Fan Installation
Exterior Remodeling
Exterior Renovation
Flat Roofing Installation
Flat Roofing Repair
Flood & Water Damage Remediation
Gutter & Downspout Repair
Gutter and Downspout Installation
Gutters and Downspouts
Interior Remodeling
Kitchen Remodeling
Metal Roofing Installation
Metal Roofing Repair
New Building Construction
Prefabricated Housing Construction
Residential Building
Residential Construction
Residential Remodeling
Residential Renovation
Roofing
Roofing Inspection
Roofing Installation
Roofing Repair
Shingle Roofing Installation
Shingle Roofing Repair
Skylight Installation
Skylights
Sloped Roofing Installation
Sloped Roofing Repair
Story Addition
Tile Roofing Installation
Tile Roofing Repair
Torch Down Roofing Installation
Torch Down Roofing Repair
Free Estimates and Inspections
At All Covered, your estimate is always free. Contact us today to find out how our many years of experience can make your next project a success.